Our Services:

Lavo Translations is dedicated to providing language services to help bridge the gap between the language barriers. We understand communication is a vital part in the fields of healthcare, education, legal and other industries. Our staff strives to provide interpreting/translation services that are held to the highest of industry standards. We offer a variety of services including: On-Site, Telephonic, Document Translations and Video Conferencing.


---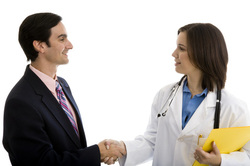 On-Site
For any type of assignment that requires face-to-face language translation, an on-site interpreter will be dispatch to the client's designated location. Our interpreter will provide assistance by translating the requested language to English, either consecutively or simultaneously. To accommodate a variety of situations, Lavo offers American Sign Language and 60 languages and dialects. Interpreters for on-site are available by appointment via: Phone, Fax or Email when scheduled in advance with more than 24 hour notice. For emergencies that require same day appointments, we can try to accommodate, depending on the client's flexibility.

---
---
Telephonic
For quick, immediate interpretations, we can connect you to one of our many readily available interpreters remotely over the phone. Telephonics are fast, easy and accessible at all times for our client's convenience in a variety of languages and dialects. Perfect for meetings, interviews, conferences, medical appointments or any other needs that require translation. All information is kept confidential and monitored for quality assurance. Our experienced interpreters are accessible by calling our office during normal business hours or accessible by an after-hours Toll-Free number, available. 24/7.

---
---


Document Translations
Lavo's highly skilled language experts are here to ensure that document translations are as accurate and that they are completed in a timely manner. Any type of documents, forms, signage, agreements, manuals, legal documents, birth certificates or other written mediums can be translated from English to the client's desired language or vice-versa.

---
---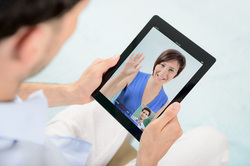 Video Conferencing
For immediate face-to-face interpretation, a remote or off site interpreter can be connected to our clients through the use of a mobile device such as iPad, laptop or mobile phone. Lavo can provide the equipment if needed, but internet connection is required for video conferencing.

---
---
Quotes
For inquires about the cost for our services, please contact our office via: Phone (503-477-7907) | Fax (503-477-7913)
or email and we will respond back within 24 hours with a quote.